Yoko's Haute Coiffure & B-Yu Head Spa Ltd. has been operating on the North Shore for over 30 years and in March 2015 moved from West Vancouver to The Pinnacle At The Pier in North Vancouver.
Using the distinct Sassoon technique of cutting that is precisely tailored for the individual, we create architecture on the head, personalized for every individual and their lifestyle. Just like Haute Couture, we tailor to every individual's bone structure, head shape, face shape and hair texture. Just like Haute Couture, "Hair" is the material or fabric we work with. And we care about the quality of that particular material because that will determine how the final shape will look. That is why we put so much emphasis on our "Scalp Treatments". Beautiful hair grows from a healthy scalp, just like plants in fertile soil.
We care about the environment, our health and wellbeing so we try to use wherever possible only haircare/skincare products that are plant-based and/or toxin-free, paraben/sulfate-free, all scientifically proven to be effective through years of research. The colours we use are all Ammonia-free.
At Yoko's Haute Coiffure, we also aim to achieve balance between Mind and Body via taking care of your hair, scalp and skin in a peaceful healing environment. We believe that beauty is not only skin deep. It is created from within our body. The more relaxed and rejuvenated one feels, the more endorphins released throughout one's body, leading to a more positive Spirit.
Yoko's will redefine your hair salon experience…
We look forward to taking care of you.
Mika Ozeki-Saunderson
Owner, Expert in Short Haircuts, Colourist, Senior Head Spa Therapist
Background:  Born in Montréal, Quebec, Mika had been always interested in the "physical-psychological health" aspect of the beauty industry. She holds a B.A. (French Literature) from the University of British Columbia, is a Doctor of Traditional Chinese Medicine, as well as a licensed Shinso Therapist – Japanese Body Realignment. She also holds a Diploma in Higher Associate Trichology from the World Trichology Society. Mika obtained her cosmetology license in 2004 followed by post graduate studies at the Sassoon Academy in London. She attends bi-annual training at the Vidal Sassoon Academy in London, UK. Her Heroes are Vidal Sassoon, Frank Lloyd Wright, Yohji Yamamoto and Sergei Rachmaninoff. Her family's salon served clients in Ambleside, West Vancouver for over 30 years and in 2015 relocated to The Pinnacle in Lower Lonsdale bringing innovative ideas to a new salon concept.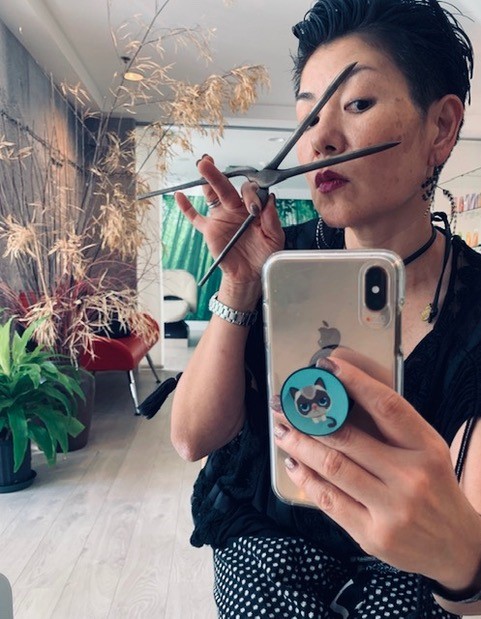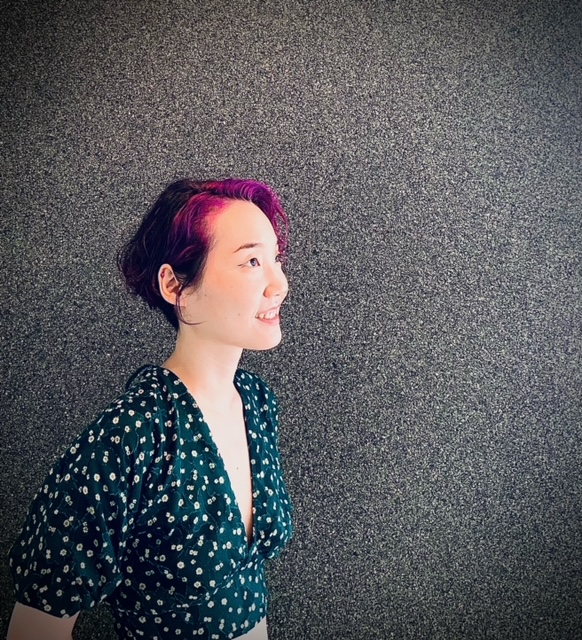 Ella Dohyeon Yoon
Salon Assistant, Junior Head Spa Therapist and Artist
Background:  Ella was born and raised in Korea. She came to Vancouver in 2019 after finishing her Master's Degree in Korean Art Painting at Ewha Womans University. After studying Oriental Art Painting for 8 years she decided to venture out of her comfort zone, travel the world and meet new people. She ended up in Vancouver, B.C. and went to Blanche Macdonald where she studied hair design.
Ella has joined our company and is now an aspiring Head Spa Therapist. It is her ultimate joy to see people happy and beautiful after their experience at Yoko's. Her favorite artists include Marlene Dumas and Rothko.