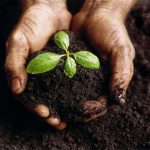 At Yoko's Haute Coiffure & b-yu Head Spa, we are proud to offer the one and only "Authentic Japanese Head Spa" Scalp Treatment.
WHAT IS A HEAD SPA SCALP TREATMENT?
"Beautiful hair grows from a healthy scalp just like a plant in fertile soil".
This is similar to a  "FACIAL FOR THE SCALP".  The most important factor in a Head Spa is boosting MICRO-CIRCULATION and UNCLOGGING the follicles.  We begin treatment by thoroughly analyzing and diagnosing your scalp. We carefully select the shampoo/mask tailored to your condition. The procedure involves preparing, exfoliating, deep cleansing, massaging and treating both scalp and hair using Japanese technology and our unique massaging and shampooing techniques. The result is ultimate relaxation and rejuvenation due to increased micro-circulation and lymph flow throughout the body.
DO YOU OFFER DIFFERENT KINDS OF SCALP TREATMENTS?
Yes, there are 2 kinds:
*B-YU SIGNATURE AUTHENTIC JAPANESE HEAD SPA (75 min): 145$~   (Note: $145 is for short hair /   $155~$165 for neck/shoulder length /   $175~185 for past the shoulders down to scapula / $195~ for anything longer and with higher density)
An absolute Cloud 9 experience. The Ultimate full body treatment involving all the elements of our b-yu Head Spa using Rene Furterer high grade botanical hair care products.  Highly recommended for those who have never experienced a Head Spa.  Following a thorough scalp analysis, the procedure involves purifying/preparing the scalp, misting, detoxing, exfoliating, unique cleansing rituals, treating hair and massaging arm/hand/leg/feet .  A simple light hand drying is included.   NOTE: *Extra charge for professional blow drying using styling products and tools.
**  40 min B-YU EXCLUSIVE HEAD SPA RITUALS: $85~   (Note: $85 is  for short hair/    $95~$105 for shoulder length/   $115~$125 for past shoulders)
Relaxation Ritual
Progressive Hair Loss Ritual
Post Partum Hair Loss Ritual
The 40 min Exclusive Head Spa Ritual is an option for those who want to maintain their "Progressive Hair Loss Treatments" every couple weeks or for those who have already experienced our 75min Signature Head Spa and are wanting something short and sweet.  Scalp scope analysis not included.   A simple light hand drying is included unless followed by a cut service.  NOTE: *Extra charge for professional blow drying using styling products and tools.
DO YOU OFFER PROGRESSIVE HAIR LOSS OR REACTIONARY HAIR LOSS TREATMENTS?…
Yes, the TRIPHASIC is to treat progressive hair loss and RF80 is for any stress-related or post-partum hair loss :
RENE FURTERER — the foremost expert in hair and scalp health —  has been France's #1 leader in ALL NATURAL Anti-Hair Loss products for 14 consecutive years.  Yoko's Haute Coiffure & b-yu Head Spa is now proud to have a hair loss program dedicated to helping those who suffer from either Progressive or Reactionary hair loss.  In 2018, Rene Furterer has reformulated both anti-hair loss treatments and has created the TRIPHASIC PROGRESSIVE: the 1st effective, life-giving, hair regrowth concentrate.  The results are amazing!!  This is the ultimate 100% NATURAL ALTERNATIVE to hair loss.  A 3 month commitment is required for you to see results and we highly recommend you combine it with a Hair ReGrowth Ritual Exclusive Head Spa once a month. A once or twice a week application of a vile on clean shampooed scalp  along with the regular use of the appropriate hair care products our Head Spa Professionals will personalize for you is all you need.  We highly recommend you experience the appropriate Head Spa Ritual for your specific type of Hair Loss as we will analyze and thoroughly explain the procedures and methods of application, home care etc before you continue to do so at home.
Please feel free to contact us for more information on our Progressive/Reactionary Hair Loss Programs and head spa package deals associated with them.
WHAT DOES A HEAD SPA DO?…
Gives you an effect of a 'face lift' and improved complexion by toning the scalp and promoting lymph drainage.
Prevents hair loss and promotes healthy hair growth
Relieves migraines and stiff neck/shoulders due to cranial/physical tension
Repairs damaged hair via reconstructing the hair cuticle from within
Reduces stress and improve mood by increasing 'feel-good hormones' in the body: ie. Serotonin, Dopamine and Endorphin and reducing Cortisol.
Induces a sense of overall wellbeing as it stimulates the pressure points directly associated to various parts of your body.
HOW IS THIS DONE?… You are lying down in full reclining position on our ergonomic state-of-the-art chairs (the only ones existing in B.C.!).
WHAT PRODUCTS ARE USED?… We exclusively carry Rene Furterer scalp/hair care products formulated with pharmaceutical-grade plant extracts and essential oils known for their therapeutic properties and give results.
HOW OFTEN CAN THIS BE DONE?… A Head Spa is an Anti-Aging necessity! Anywhere from once a week to once or twice a month. If you are treating hair loss, once a week is strongly recommended.