WHAT IS A HEAD SPA?…
""Beautiful hair grows from a healthy scalp just like a plant in fertile soil".
This is a "FACIAL FOR THE SCALP". We begin by thoroughly analyzing and diagnosing your scalp. We carefully select the shampoo/mask tailored to your condition. The procedure involves purifying the scalp, unclogging the pores and increasing micro-circulation in the head and body using technology and our unique massaging and shampooing techniques.
WHAT DOES IT DO?…
Gives you an effect of a 'face lift' and improved complexion by toning the scalp and promoting lymph drainage.
Prevents hair loss and promotes healthy hair growth
Relieves migraines and stiff neck/shoulders due to cranial/physical tension
Repairs damaged hair via reconstructing the hair cuticle from within
Reduces stress and improve mood by increasing 'feel-good hormones' in the body: ie. Serotonin, Dopamine and Endorphin and reducing Cortisol.
Induces a sense of overall wellbeing as it stimulates the pressure points directly associated to various parts of your body.
HOW IS THIS DONE?… You are lying down in full reclining position on our ergonomic state-of-the-art chairs (the only ones existing in B.C.!).
WHAT PRODUCTS ARE USED?… We exclusively carry Rene Furterer hair care products formulated with pharmaceutical-grade plant extracts and essential oils known for their therapeutic properties and give results.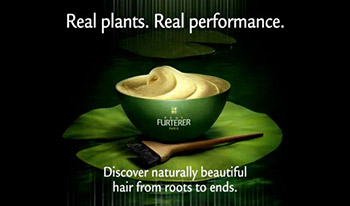 HOW OFTEN CAN THIS BE DONE?… A Head Spa is an Anti-Aging necessity! Anywhere from once a week to once or twice a month. If you are treating hair loss, once a week is strongly recommended.
DO YOU OFFER DIFFERENT KINDS OF HEAD SPAS?…
Yes. There are two kinds:
Mini b-yu Head Spa (35min) : It's short and sweet.
Signature b-yu Deluxe Head Spa (65min): This is the ultimate cloud 9 experience. We focus on the scalp and upper body in greater detail, in addition to massaging your arms, hands, legs and feet. Your shampoo experience will take on a different meaning.