Yoko: Owner and Master Stylist.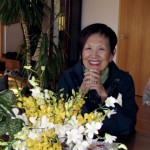 Yoko has worked extensively in Tokyo and in Montreal. In Montreal, she has annually attended the International New York Beauty Show in N.Y. and continuously polished her Sassoon techniques at La Coupe and at the academy in Toronto. In Vancouver, she has also trained under Vivienne Mackinder, one of the most highly respected international leaders and innovators in the hairdressing profession, as well as with Irving Rusk and Tony & Guy. Furthermore, her continuous training at the Vidal Sassoon Academy in Santa Monica and her hunger for new knowledge and progress reflect Yoko's passion and dedication to her profession. Many clients return to her because of her "Magic Touch" which somehow transforms every head of hair into a sophisticated form of art that is easy to maintain. Her hobbies, (other than hairdressing!) include watercolor painting, reading and listening to great classical music.
Mika: Salon Manager and Stylist/Colorist.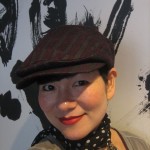 Mika graduated from U.B.C. with a B.A. degree in French Literature. She further pursued her studies at the International College of Traditional Chinese Medicine in Vancouver where she obtained her D.T.C.M. With an extensive background in various forms of natural therapy, she also received her diploma in Shinso Therapy – A Japanese form of body realignment – which she studied in Japan Still continuing her physical therapy, she delved into the world of hair artistry by obtaining her Cosmetology license in Vancouver. She further pursued her training at the Vidal Sassoon Academy in London, U.K. where she built a strong technical foundation in the art of precision haircutting. She now continues her yearly training at the Sassoon Academy in L.A. Mika believes ongoing education/training is key to staying at the cutting edge of fashion. Her outside interests include learning the art of Japanese Tea Ceremony, Japanese Classical Dancing and boning up on contemporary architecture, design and fine art.
Tad: Owner and Master Stylist/Colorist.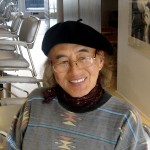 With over 30 years experience, Tad first received his training in New York and continued his professional career in Osaka, Japan. He has also trained under Irving Rusk, Tony & Guy and Vidal Sassoon. His hobbies include gardening, watching foreign movies, learning flamenco dancing and listening to Spanish gypsy music.
Yoko's Haute Coiffure & b-yu Head Spa
1352 Marine Drive, West Vancouver, B.C., V7T1B5
(604)926-0911