Every year I visit Japan. One of my favourite countries to visit for inspiration and learning about all the details of customer service. This is where my family comes from and where my ancestors are buried and I feel great affinity for the culture.  Check out the view from our hotel window — The cherry blossoms and all the soft pastel shades created from multiple varieties of foliages: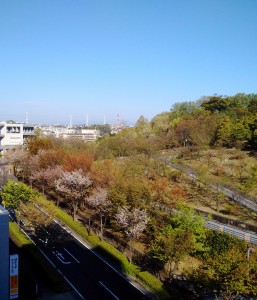 This time, I visited a district called Daikanyama just outside of Shibuya. It is hip, slower-paced and quieter than the neighbouring chaotic Shibuya. I found it much more high-end with sophisticated boutiques, cafes and lifestyle shops. A bit maze-like walking through the windy streets, which kind of reminded me of being in Seville…but nothing to that extent!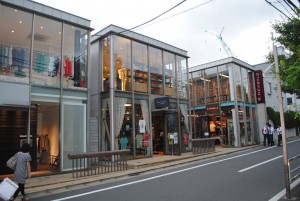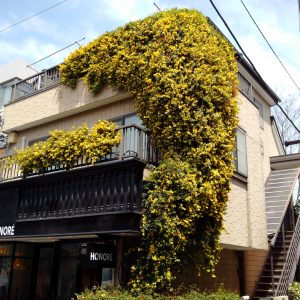 I have never been here and I decided to check it out after having booked an appointment for a texture service (ie. Perm!) specifically at this trendy salon nestled right in the neighbourhood. Yes, me…a perm. A service I swore I would never do again since high-school! 😉 However, I wanted a major change and knowing how current and knowledgeable salons in Japan are about perms, I decided to give it a go. But finding the right salon that would deliver something unique, artistic and…of course with quality was the challenge. I chose to go with the salon director at Blast. An old-residential-house-turned-cool-eclectic salon which the owner has designed himself using vintage furniture and decor. Very funky!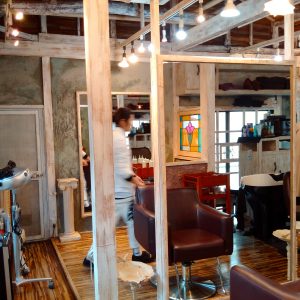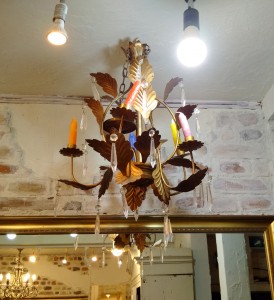 I had a fun time chatting with the stylists there and learning about the trends and current situation of Japan's beauty industry. I left the salon happy and "wildly different"…just like I wanted! With my new 'wild' look, I strolled the windy streets of Daikanyama. One of the high lights of the area is the bookstore — "TSUTAYA". However, this is no small dingy bookstore. It is what they call "A Library in the Woods":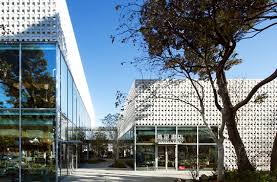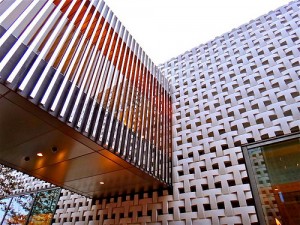 Three building wings are connected and consist of 6 book departments, music, film and magazine departments and of course — a Starbucks. And oh…I forgot… a stationery store which looks more like a chic museum housing beautiful pens.  CHECK OUT these gorgeously displayed pens!!!: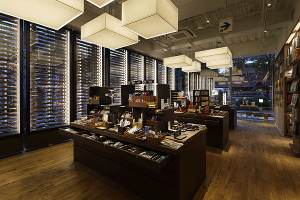 Another amazing aspect of this "library" is that the second floor to one of the wings is devoted to a library lounge where people can order coffee, alcohol and order dine off a menu. How cool is it to be sipping on your red wine as you browse through your magazines/books and lounge on one of the luxurious leather sofas in a upscale bar like atmosphere… If you are too bored sitting at home, then you can spend the whole day there on a rainy cold day!!