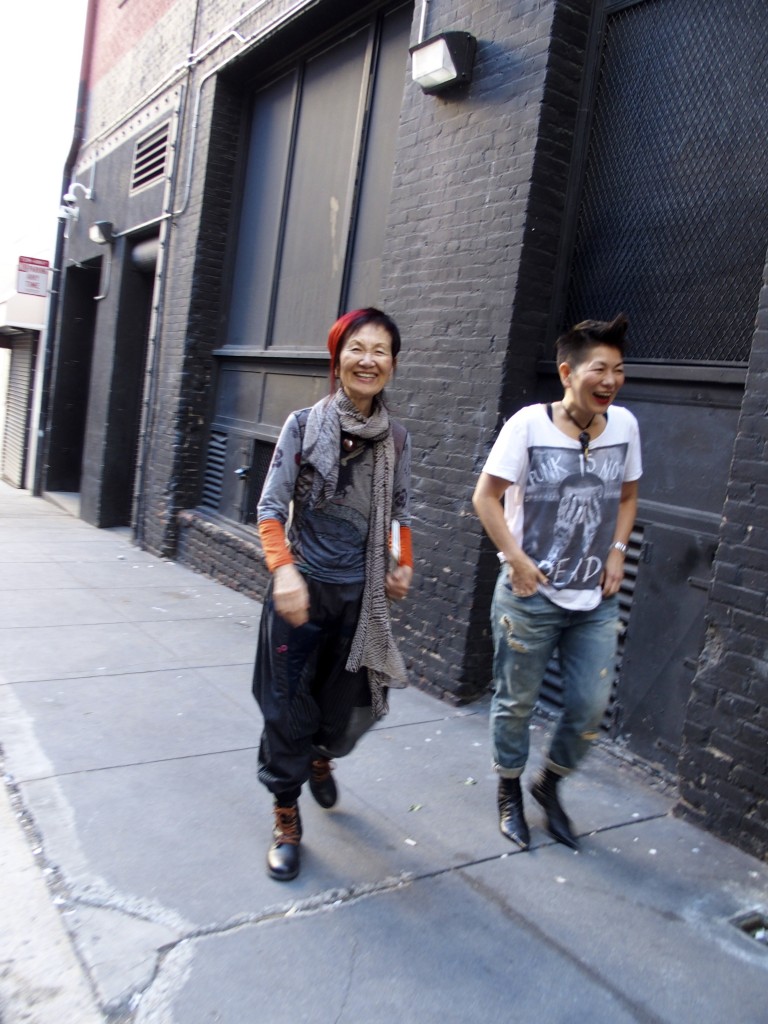 Hard to believe that it is already the last day of our Creative training! We walked past Union Square, amazed by how balmy and hot it was at 9am in the morning.
The last work session this morning was exciting; but what I was anticipating THE MOST was getting my hair cut by our Creative Director. Today was the day that all my perm was to be cut off. COMPLETELY!!!. Yaaaaay. I have had enough with my perm.
So here I am, before and after, just like what we do with your image transformations!: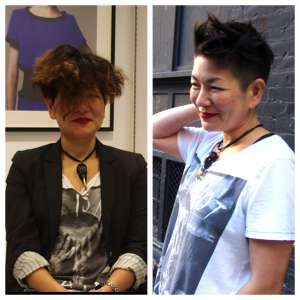 Enough about me.
Yoko succeeded in doing a major transformation on her lovely model.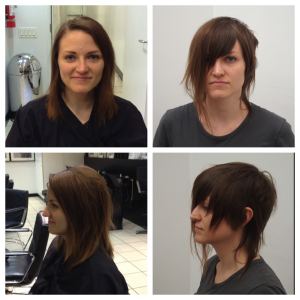 Overall, our 3 day training here at the Sassoon Academy has been a very fruitful one. I have learned to take a new approach in the way I see hair. I have managed to step outside my box and see things "differently". We have learned so many techniques and gained new insight and are excited to share these with you when we return to the salon!
Here is a shot of all of us in the class room along with our always superb Creative Director, Nhi Tran (my right)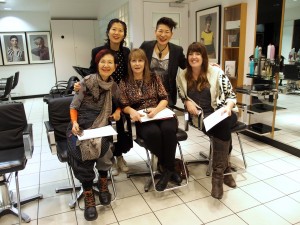 We look forward to seeing you soon!