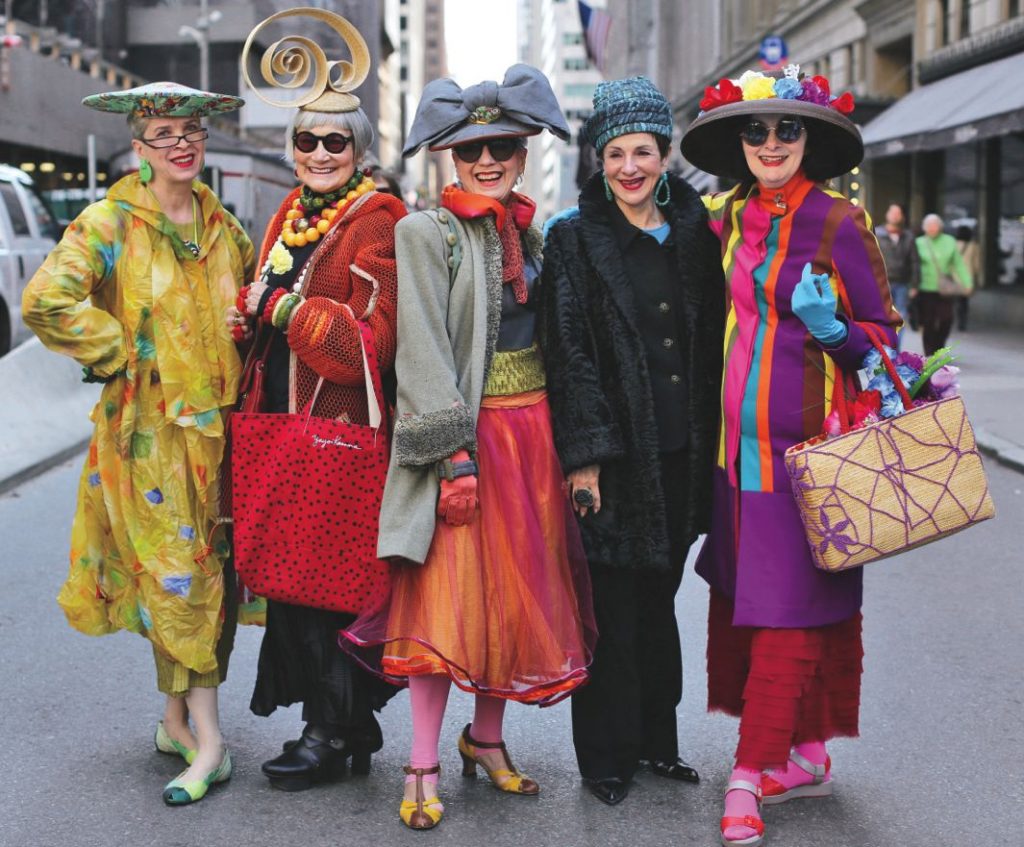 Hello everyone!
How would you describe your style?… Modern, Conservative, Sporty or …. Eclectic?  Think about it for a moment.
The inspiration behind Vidal Sassoon's Fall/Winter 2017 Collection was all about "Eclecticism" arising from the "Advanced Style" started by older women who are usually considered 'invisible' by the fashion system.  The photograph shown above was taken in 2008 by Ari Seth Cohen and filmmaker Lina Plioplyte who started a blog to deliberately attract attention to the innovative garments worn by older women.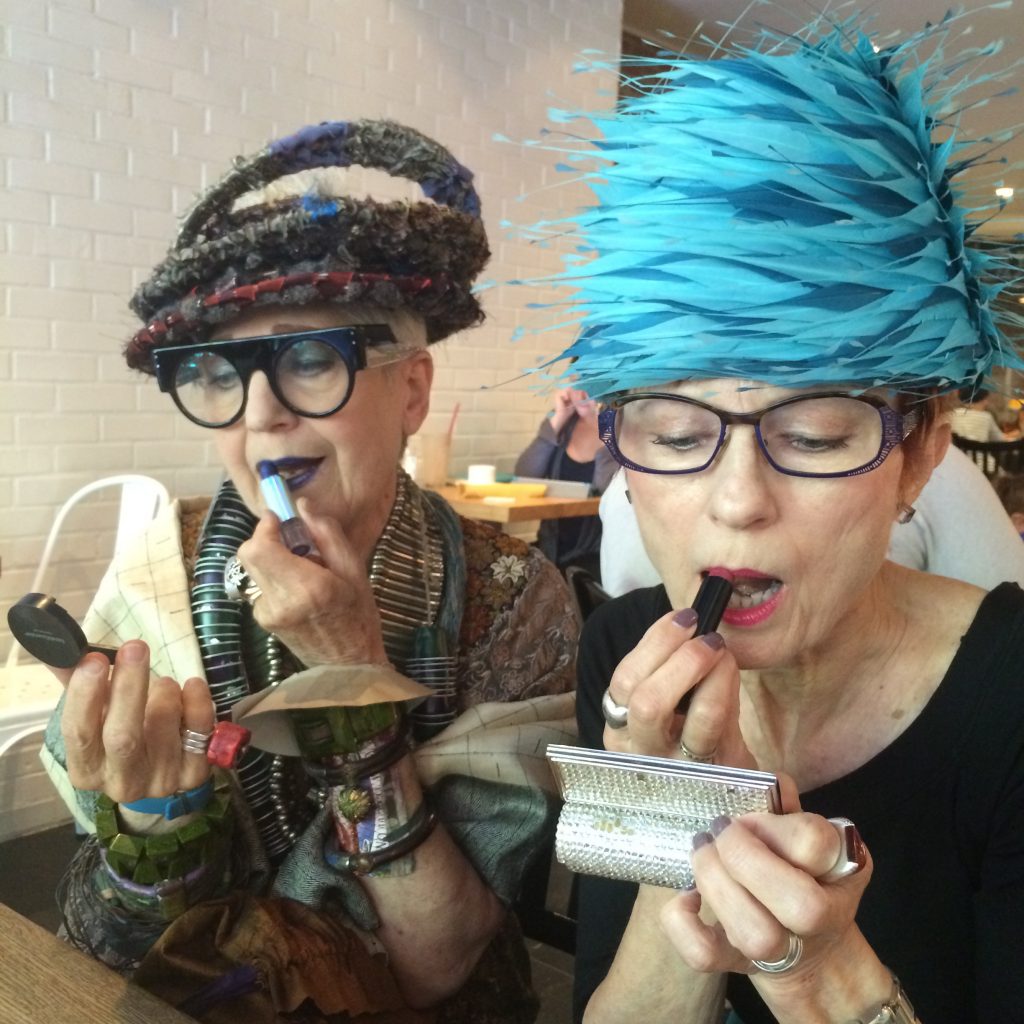 One of my highlights for this year was having taken the long awaited prestigious Master's Collection course at the Vidal Sassoon Academy in London, UK back in the beginning of October.  I had the opportunity to study and train with Sassoon's renown International Creative Director (Mark Hayes, center right, beside me) along with his wonderful Creative Team: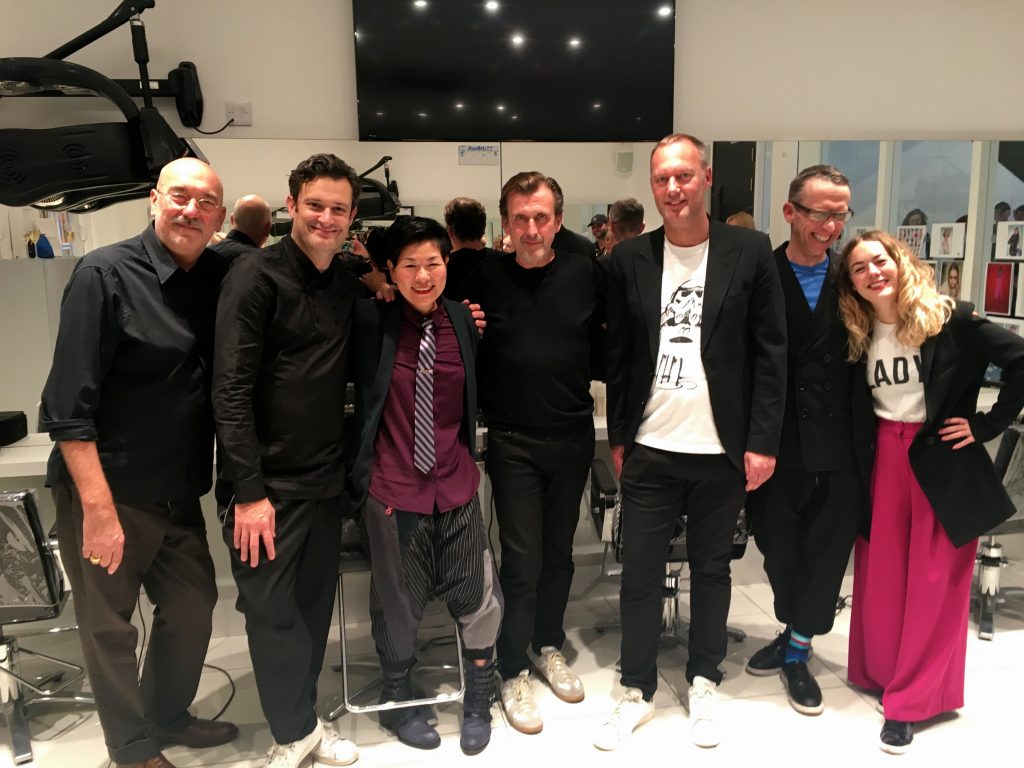 In an intimate atelier-like setting, this course was all about learning new looks, techniques and ideas behind this season's collections.  So moments into our lecture by London's fashion historian — Caroline Cox — on the ideas behind the collection, I thought to myself, "Perfect!, This is geared precisely to my current clientele!!".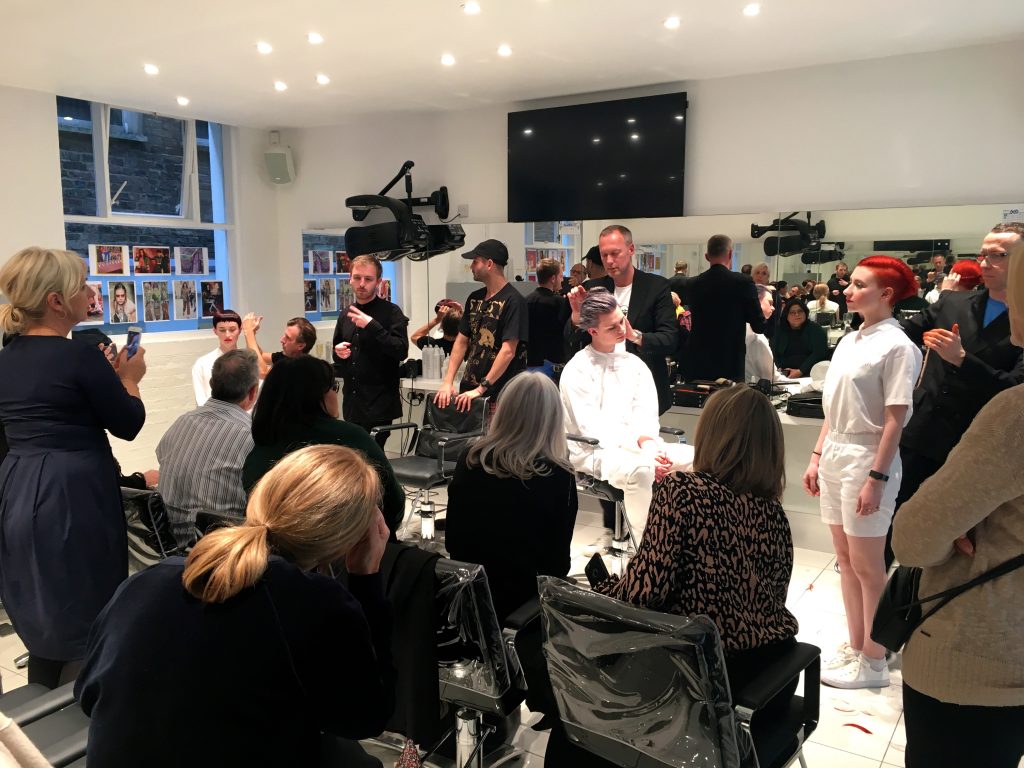 According to Cox, the "Advanced Style" soon began to disseminate into youth culture, and the idea of Eclecticism became the latest global trend.  Fashion has now become more 'nostalgic'.  We are now more attracted to 'vintage' items cocktailed with global styles resulting in a very unique one-of-a-kind look.  As for hair, the retro mullet, the Shake, boxed bob and big hair are making a comeback.  We also see more of the thick rimmed large Iris Apfel glasses.  Here are some of the latest looks from the Sassoon Collection: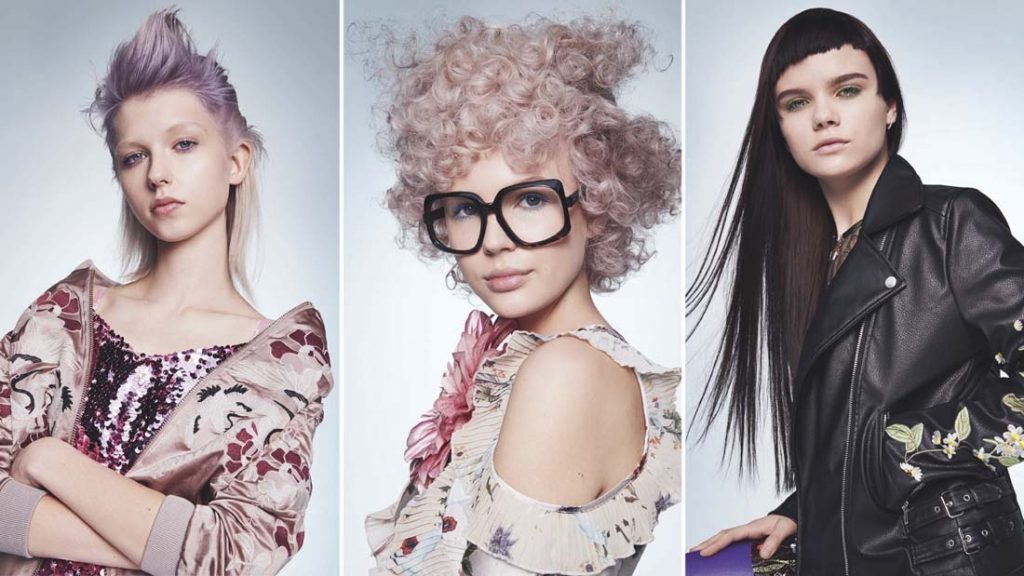 Below is a BEFORE/AFTER shot of my model, Charlie.  Previously to the cut, I had globally pre-lightened and toned her hair using the same sectioning pattern as the Collection model shown above on your far left.  The cut is based on the 'box bob':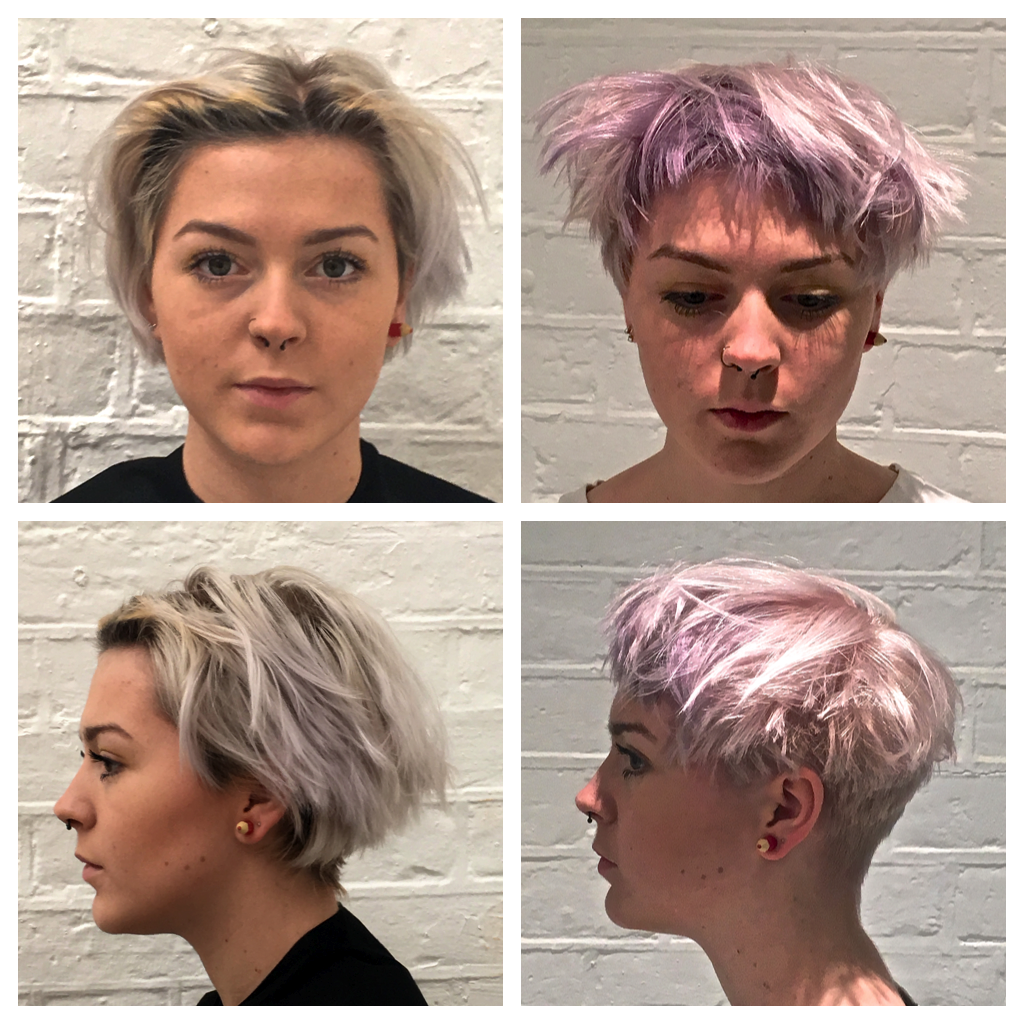 Below is Mark Hayes refining my shape: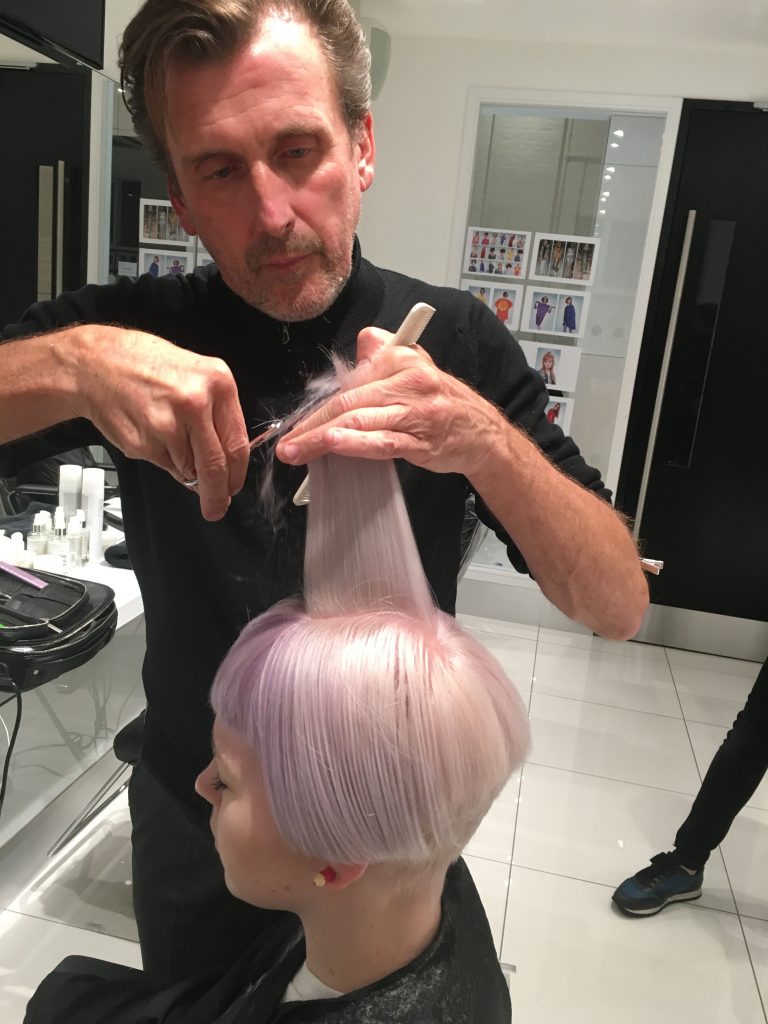 Below is another Box Bob cut by the senior creative director, Sylvia Salerno: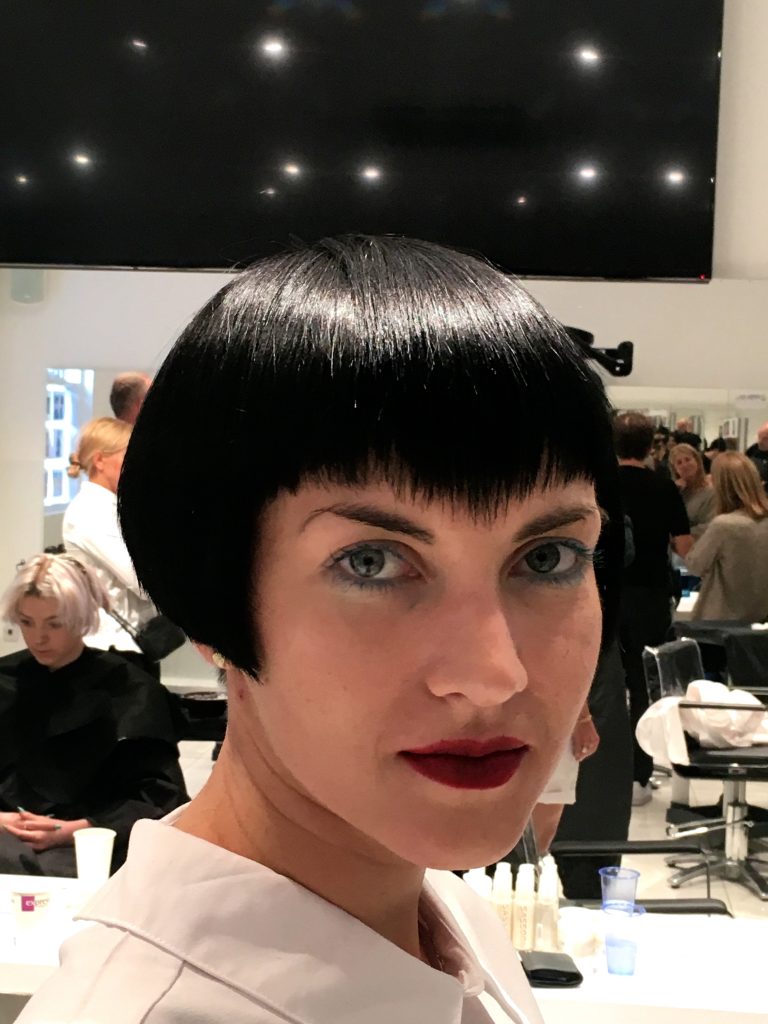 Below is a BEFORE/AFTER shot of my model, Jessica.  Previous to the cut, I globally highlighted her hair with a change in base colour.  The techniques and sectioning patterns used in the cut are meant to create a 'scruffy' look: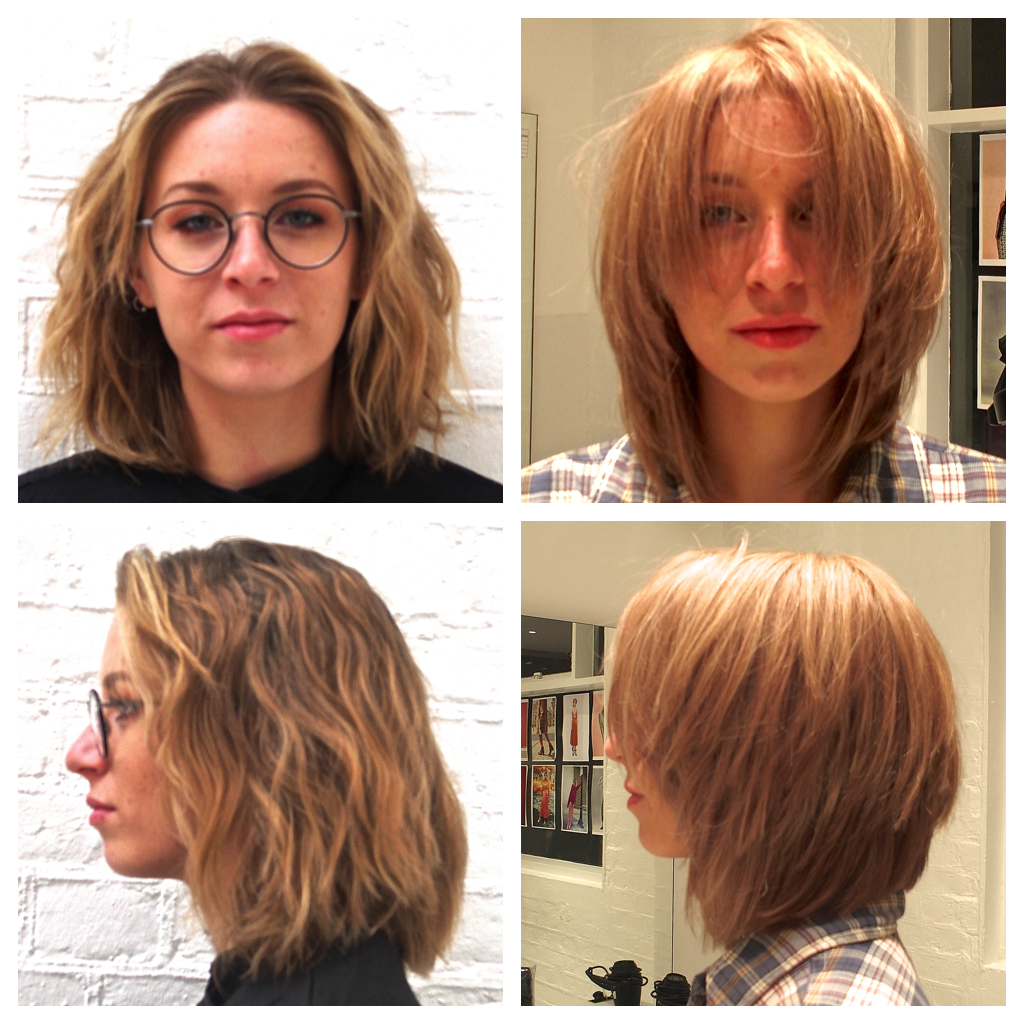 Here she is processing!…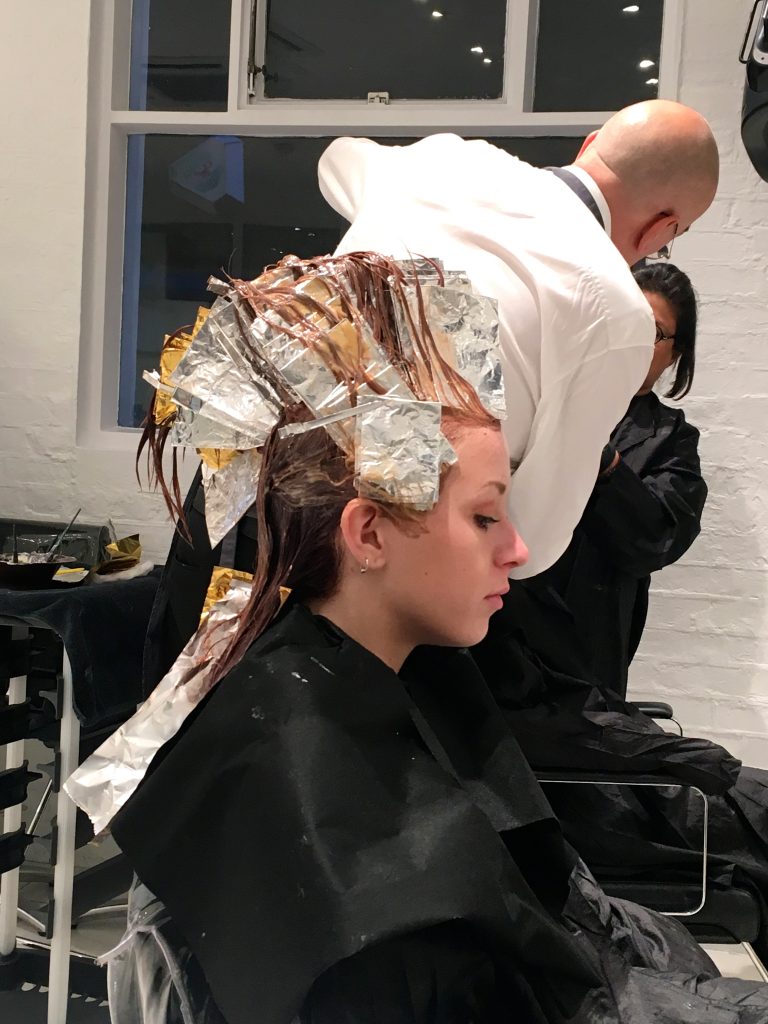 In Conclusion…
I have learned so much in this course and have been inspired by all the amazing instructors who shared their tips and approaches to cutting and colouring. However, on the other hand, this experience has made me extremely humble.  You will probably have no idea how 'profound and complex' this art of craftsmanship can be.  There is so much to learn and one can only learn by having passion and striving for perfection.  Being in London was itself an inspiration, a place where I could renew my sense of cutting edge fashion and eye for beauty!  The Masters course was touch with long hours of work (9am~9pm), but so incredibly worth it.  I'm determined to make this my annual trip from now on.
I hope my little blog has inspired you to "do something different" starting now and towards the coming New Year!
"ECLECTICISM"… let that be part of your vocabulary for both hair and fashion.  Who knows, you may discover a "New You"! 😉