From July 12~15, I participated in an intense product seminar at the Rene Furterer Institute.
You could almost imagine cows or sheep grazing in the field surrounding the building. This was where Montreal Headquarter Rene Furterer Pierre Fabre Laboratories is located. In the middle of nowhere called Brossard in the out skirts of Montreal.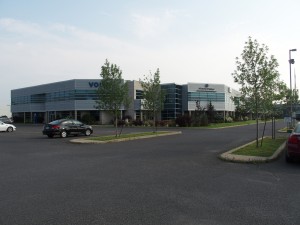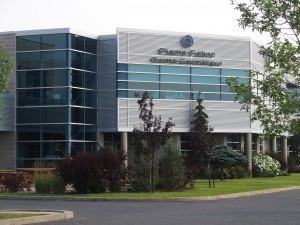 There were 9 attendees in total: 8 from Ottawa and 1, myself, from Vancouver.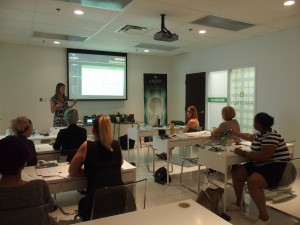 Despite carrying this wonderful product line for 25 years, I felt that this seminar has truly re-strengthened my foundation in all aspects of hair: whether it be in product ingredients/mechanism or the science of hair.
Here is a shot with Anne-Mathilde Bilodeau (left) — Product Manager for Rene Furterer who came to our launch party, and Myriam —our instructor who apparently gave a lecture for the first time in English!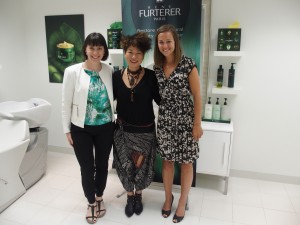 If things go well, I may be able to participate in a field trip to Paris next September where a group of us will have the opportunity to visit "THE" Official Laboratory in the South of France!! OUI OUI!!!!  That is where I will finally get a chance to see the "production" of our hair care line: from the natural harvesting of the botanicals to the packaging.  Check out this ultra modern architecture of their building!!…