We are proud to offer the following products to our customers who are concerned, as we are, about the health of their hair and their body. We endeavor to only supply and use products that are based on natural ingredients and are manufactured in a sustainable manner.
"Beautiful hair grows from a healthy scalp, just like a plant in fertile soil" — Rene Furterer, Paris 1957
In association with the high scientific standards of the Pierre Fabre Laboratories, which are world wide specialists in phyto-cosmetology, Rene Furterer continues to develop more innovative products derived from the heart of the plants and based on careful selections of exclusive natural ingredients. For over 50 years, Rene Furterer has selected quintessential plants and essential oils from all over the world. Continuously pushing the borders of haircare, Rene Furterer's ethnobotanists travel the world to perfect tomorrow's blends of treatment formulas. Based on 50 years of expertise, Rene Furterer hair care ensure healthy scalp and healthy hair. At Yoko's Haute Coiffure, we will carefully select the right "rituals of care" for your hair and scalp.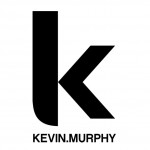 All Kevin.Murphy hair products are Paraben-free, Sulphate-free and cruelty-free. This is "SKIN CARE for the HAIR". The products are WEIGHTLESS and deliver PERFORMANCE, STRENGTH and LONGEVITY. All the ingredients used in this line of hair care are derived from companies that use micro cultivation, organic growing practices, or ecologically sound wild harvesting techniques to ensure the KEVIN.MURPHY range is of the very highest natural quality.
Vitamins and amino acids repair the outer surface of the hair, thickening the hair and reducing the formation of split ends.
Moisturisers from Mango butter and Murumuru butter smooth the cuticles and soften the hair.
Extracts from Peruvian Bark, Baobab, Bamboo and Orange Blossom infuse the hair with weightless moisture.
Antioxidants from Kakadu Plum, Orchid, Lotus Flower and Desert Lime reduce breakage and repair chemical damage naturally.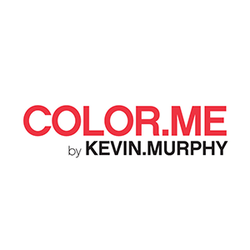 Color.Me is an ammonia and PPD free, honey based hair colour with pomegranate and shea butter.  Completely safe and gentle for those who have ultra sensitive, allergy-prone scalp. Brilliant grey coverage with multi-tonal effects, unsurpassed shine and hydration. Your hair will feel better than ever before!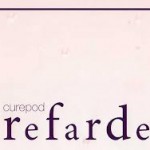 Our Japanese hair reconstructing treatment will bring shine, luminosity, intense hydration and softness to dull dry damaged hair. This service may be done prior to a cut or highly recommended after a colour service to seal in the colour to prevent colour fadage. Our clients get hooked on this!