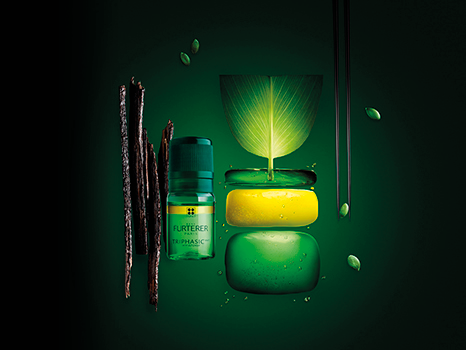 Hi everyone,
For those of you out there who are concerned about their thinning hair or Progressive Hair Loss, we would like to let you know that Rene Furterer Paris has been the #1 leader in "All Natural" Hair Loss Treatment for 16 consecutive years. Whether it is Progressive Hair Loss or Sudden Reactionary Hair Loss, we are here to help you in any way we can.  Check out our Hair Loss Treatment Package we offer under our Japanese Scalp Treatment tab and scroll down: https://b-yu.com/services/head-spa/
The main difference between this hair loss treatment and others out on the market is that this is the only one that TARGETS ALL 3 LEVELS of hair loss: Vascular, Tissular and Hormonal.  For instance, we have clients who had been previously using Minoxidil; however, as a result they have all been complaining of itchy irritated scalp.  Based on comparative studies of various hair loss treatments,  the latter has no effect on Tissular or Hormonal aspects and little is known about its actions on vascular activity.
The first thing that one will notice after about a month use is less shedding.  The TRIPHASIC TREATMENT's primary effect is to increase the Growth Phase of the hair cycle and 'anchoring of the hair follicle'  and to not to keep losing it.   Over the course of 3 months, one will feel a gradual strengthening of both scalp and hair and increased hair density.
Rome wasn't built in a day.  So if you start this treatment, stick to it, do it exactly the way we show you how and you will see results gradually unfolding.
We look forward to helping you on this journey! 🙂