Oh NO!… It's now the last day and my training has come to an end!
To inspire us with yet another approach to hair, instructor Sharz Din demonstrated free style dry cutting on this model.  His aim was to create a cut that "looked like" an "up do".  He wanted to create a hair cut within a longer length that looked as though there were birds flying through.  I LOVED IT!!…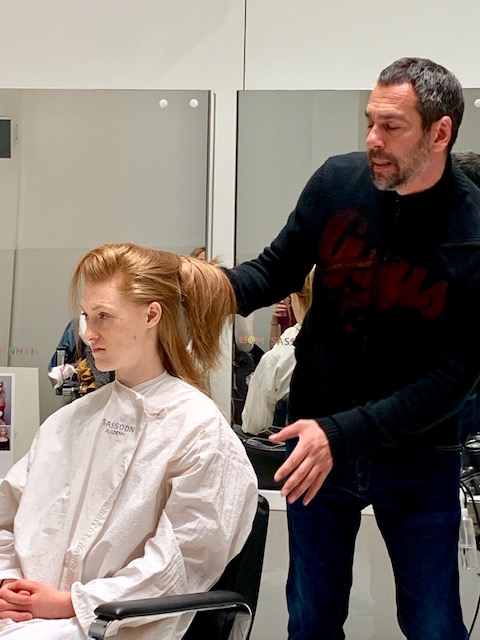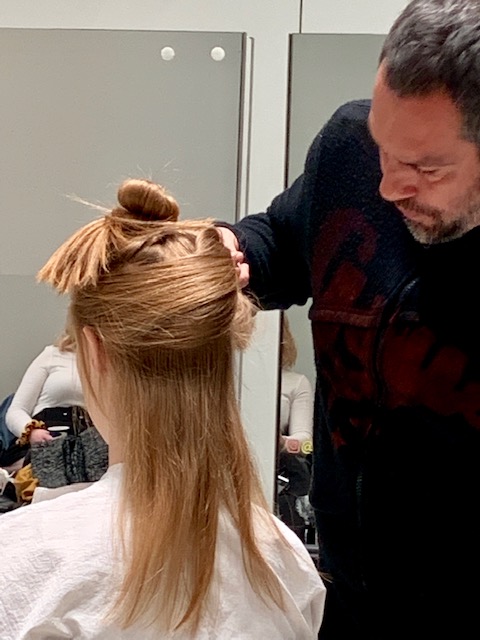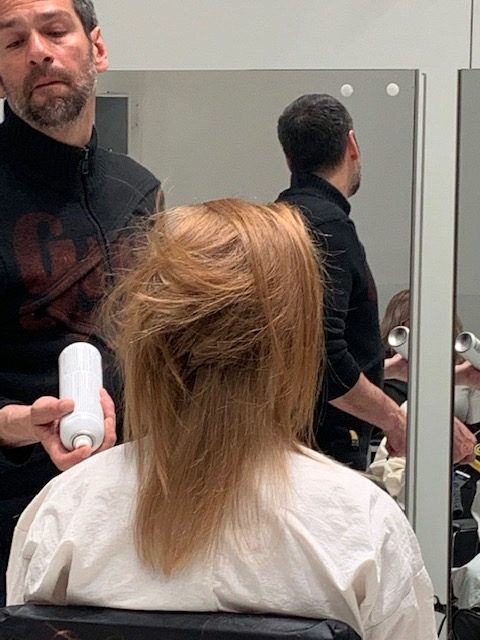 And TADDAAAAAA!…..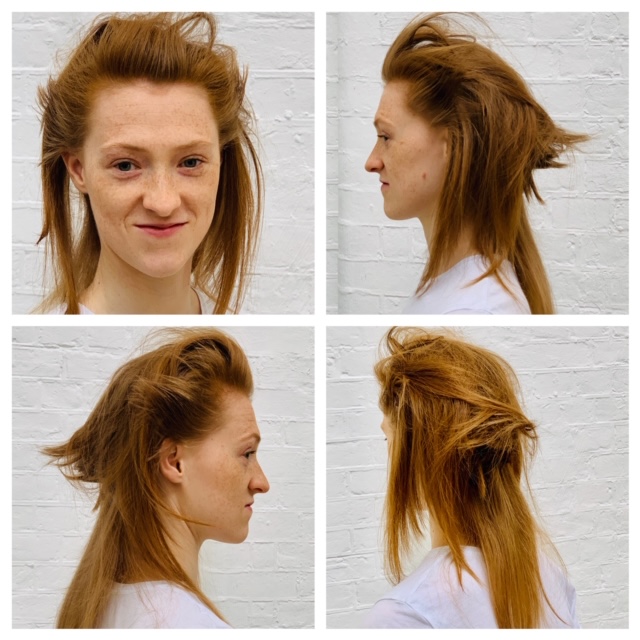 After many other presentations, it was diploma time.  A shot with all my wonderful, amazing instructors who have helped me grow technically, stylistically and allowed me to think and approach hair outside the box:
A shot with some of our classmates (I say some because unfortunately, the group of 5 from Barcelona, Spain had already left as they needed to catch their flight home, and the other two from London were elsewhere during our snapshot):
We'll all keep in touch and we'll hopefully reunite in next year's class!  Happy Cutting, Designing to all!