Hi everyone,
It's that time of year where once again, I'm itching to learn new techniques and to soak myself into the world of hair, art and fashion…
I've headed off to London, UK to do my weeklong bi-annual training at the Vidal Sassoon Academy.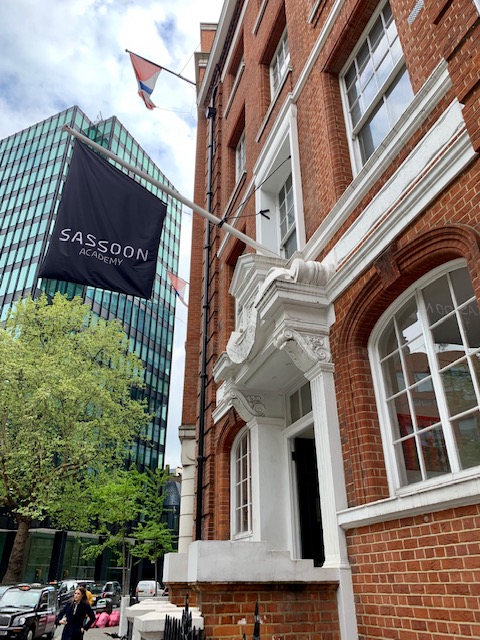 The course I took this time was called The Academy, where the Sassoon Creative Team share their skills to illustrate the latest Sassoon Seasonal Collections.  What's so cool about THIS year is the academy is celebrating 65 years of Sassoon Creativity.  Their first collection which just came out in March called "65.1"–  celebrates all the Sassoon heritage looks but with a modern twist…  We can also see from the contrasting shots below, bold kaleidoscopic colours are predominant, spicing up the more updated "heritage" looks.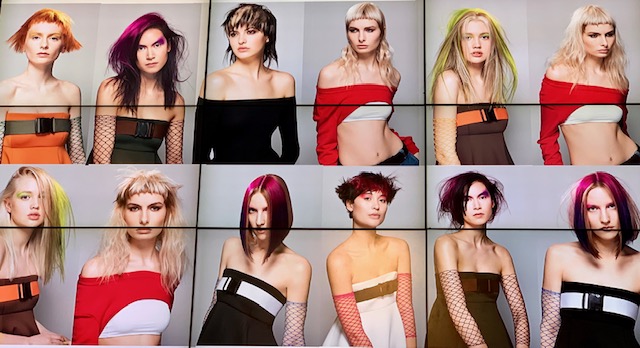 Loving the classic cuts…So TIMELESS…
Our week was organized in such a way that other than the first and the last day which were entirely presentations, we began with a couple of demos (both cut and colour) in the morning and work sessions in the afternoon.  The presentations were done on stage with 2~3 instructors.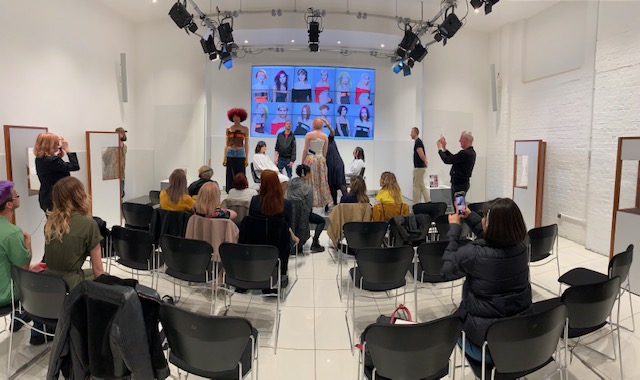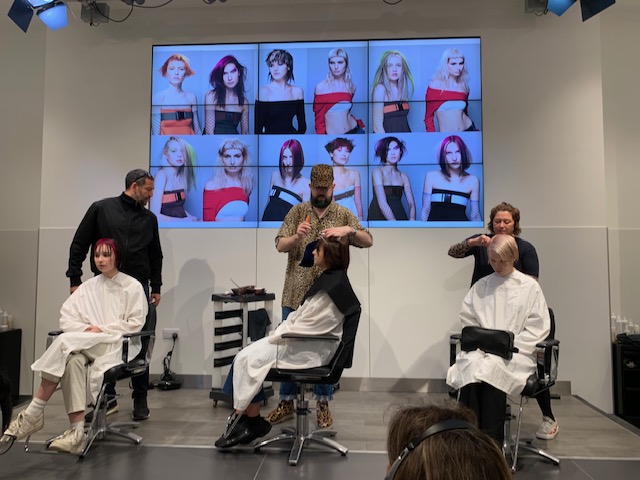 One of the exciting and such fun aspects of learning at the academy in London UK is that your colleagues are from all over the world.  However, the difficulty was that when a group of foreign students attend, they would have their assigned interpreters who would translate simultaneously as the presentations go on in English.  Imagine if you sat there listening to several different languages while trying to focus on what's happening in front of you… I always thought, why don't they create headsets like the UN??!!  All these years going to Sassoon since 2004, no changes took place.  However,  that seemed to have changed dramatically since the last time I was in London in 2017:  All the interpreters were confined in a small alcove sectioned off to the side of the lecture hall.  All the foreign students were given headsets so that they all hear their translators clearly and simultaneously during the presentation without causing any disruptions to the rest of the class.
Below are some shots of presentation models done on Day 1. The overall feel and techniques learned in this new collection is creating space within the haircut to allow hair to move freely within, shattered veils or shaggy perimeters to give it an 'undone' or 'lived in' look and giving the wearer versatility in styling.  The bold colour placements are meant to enhance the shape created: