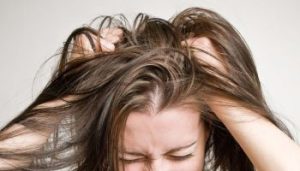 Do you have SENSITIVE or IRRITATED scalp?  How do you distinguish between the two?
Sensitive/Irritated scalp and skin are becoming more of a common phenomenon in our modern world.  Based on a 2012 consensus, 52% of European women have irritation and 42% have sensitivity issues.  But the main difference between the two is that sensitive scalp is a condition that is chronic and permanent in which there is cell hypersensitivity along with often associated dryness.  Meanwhile, irritated scalp is a temporary flare up and often associated with dandruff and/or oiliness/dryness.
Here is a comparison: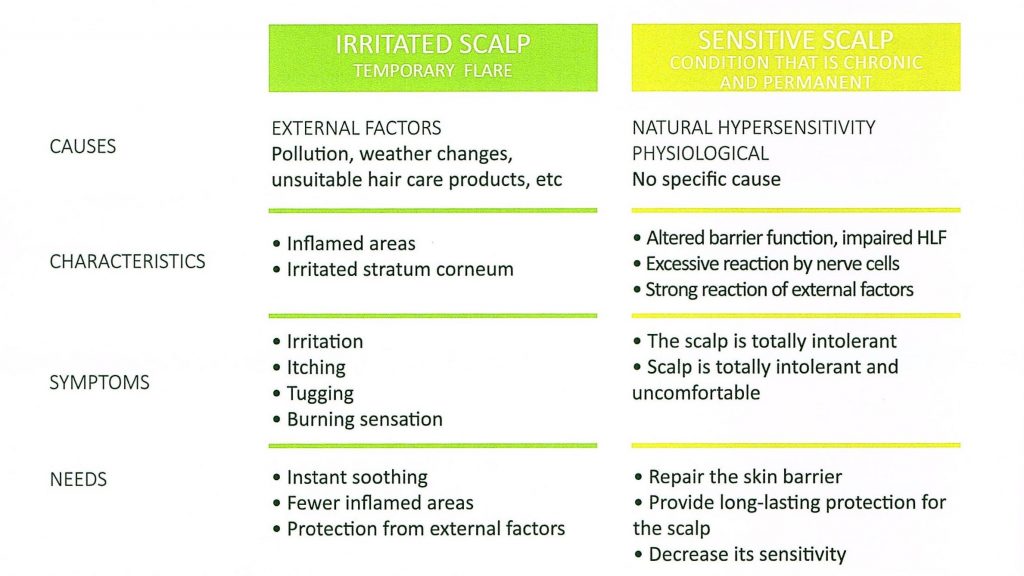 In both cases, it is important that we build up hydrolipidic film which is that protective layer on the skin guarding you from the external elements.
Irritated scalp is also often associated with either dry dandruff or oily dandruff, oiliness or dryness so it requires our thorough analysis and personalized Head Spa.
In general,  we recommend The ASTERA line from our Rene Furterer hair/scalp care for those with sensitive and irritated scalp .
First of all start off your scalp with Rene Furterer's Astera Soothing Freshness Fluid:
If you have ultra sensitive scalp:
If you have irritated scalp:
For instant soothing and long lasting protection: