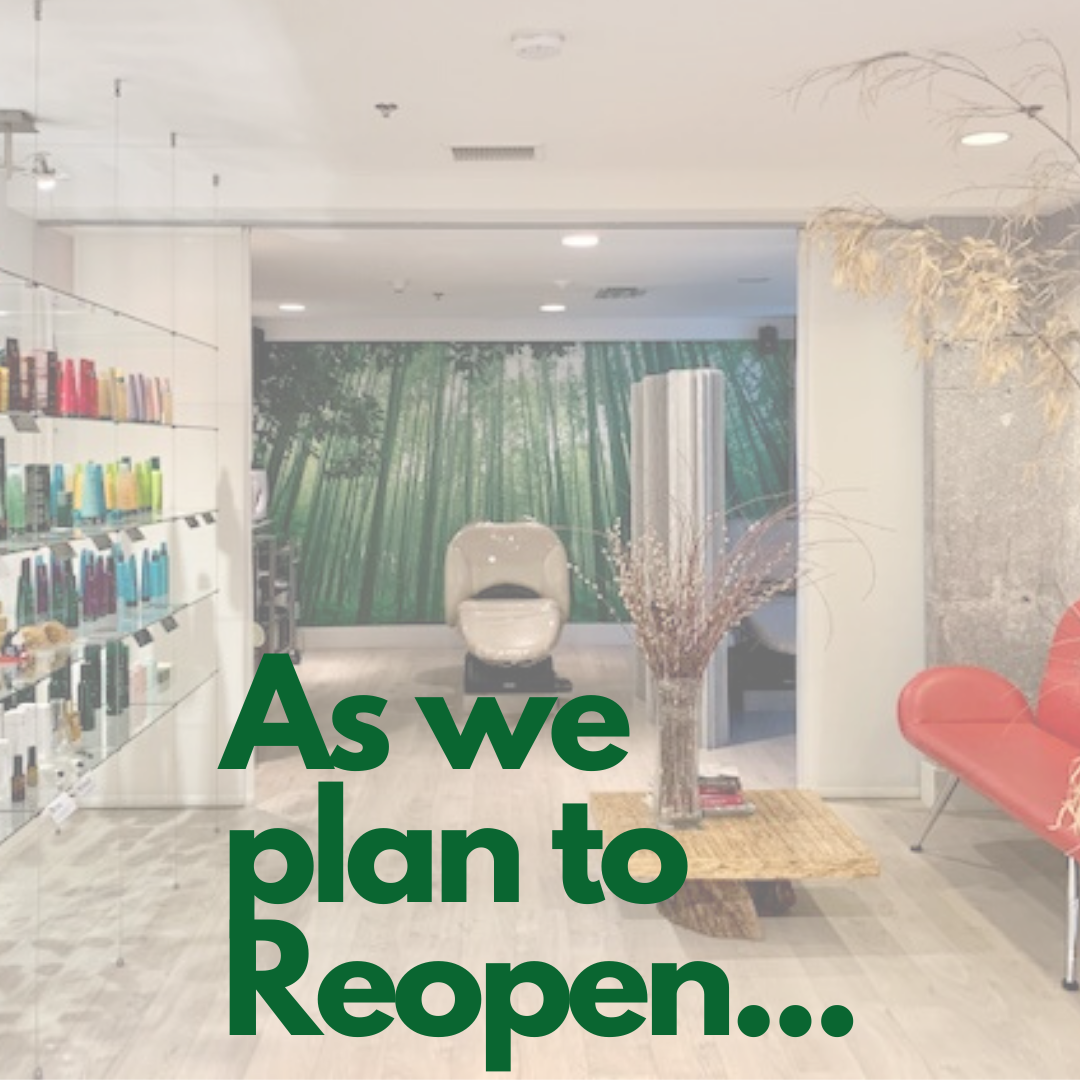 Hello to all our current guests and future guests,
BC's Provincial Health Officer has just lifted restrictions for the personal services industry.  Hair salons may begin to reopen starting May 19th, however, based on our own terms.  There is a long list of protocols we must follow outlined by WorkSafeBC.  As part of developing our COVID19 Safety Plan, we are in the midst of making substantial changes to our hair salon.
HERE ARE SOME CHANGES WE ARE MAKING:
Improve air flow by installing 2 negative pressure fans allowing inside stale air to be expelled out and allowing fresh air to be drawn in. 

We will be installing an electric strike system at our entrance so that we remotely unlock the door to our guest at the time of their appointment.  This is to prevent wandering walk-ins during a service. Walk-ins are now prohibited.

A touch-less alcohol dispenser will be installed at the entrance.  Each guest must sanitize their hands when entering the premises.

There will be new rules set for guests (the do's and dont's) which will be communicated via email and signs posted within the salon.

We will be switching to a touch-less payment technology.

Retail-only sales: The items will be prepaid and arranged in advance and a curb-side pick-up time will be scheduled to avoid overlapping with other clients in the salon.

We will be enhancing our already established cleaning and disinfecting practices (Beauty Safe credential received) and taking it to the extreme.  Stations, tools, equipment, shampoo bowl/chairs used on and by each client will be thoroughly disinfected after each client.
In order to welcome back our long awaited clients, it is essential for us to make our staff and guests feel safe and comfortable in our new environment.  We know that so many of you are desperate to get their hair done.  We are working hard to get the two negative fans installed as soon as possible.
Therefore we ask you to wait just a little longer until we are "READY" to take care of you again.
BOOKING APPOINTMENTS:
At this point, our official re-opening date will be June 3, 2020.  As Phase 1 of our reopening, we will begin by prioritizing our "TRIAGE" clients (ie., those in urgent need of colour and/or short hair cuts).  Starting this week, we will be reaching out to those clients from our end to avoid a mass overflow of calls upon reopening.  ** Please note, our Head Spa/Scalp Treatment services, in addition to any blow drying service will be suspended until further notice.  
If you have any questions or concerns, please feel free to contact us via the following:
E-mail: mika@b-yu.com
Phone: 604-985-8836
Text: 778-869-9115
Thank you ever so much for your understanding, support and patience.
We're so very excited to see you again soon!! 🙂